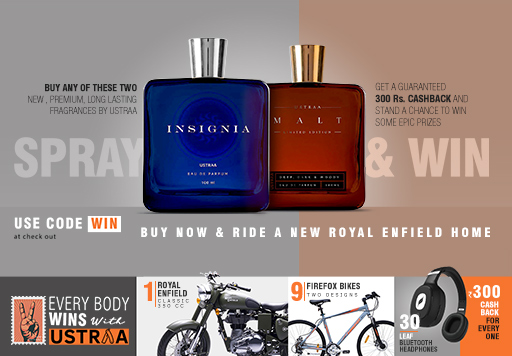 USTRAA brings to you the Offer of the Year!
Buy any of our two new perfumes MALT, and INSIGNIA and you stand a chance to win bumper prizes! And Everybody, yes EVERYBODY gets a Flat Cashback of ₹300.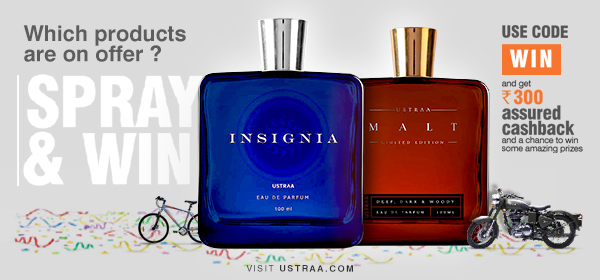 These exciting fragrances can bring you some super exciting prizes:
1. One Lucky Winner: Royal Enfield 350CC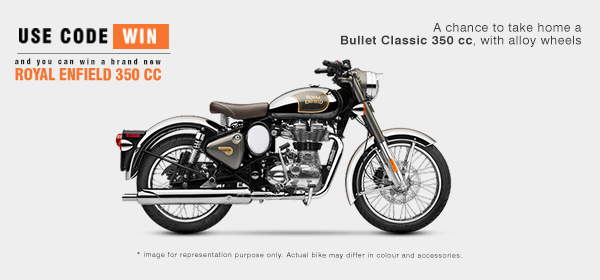 Not only will you be smelling like a man of her dreams, but you will also have the bike to take her away. The final bike color/make will depend on the availability at the time of delivery.
2. Four Bros Get: Firefox Pro bikes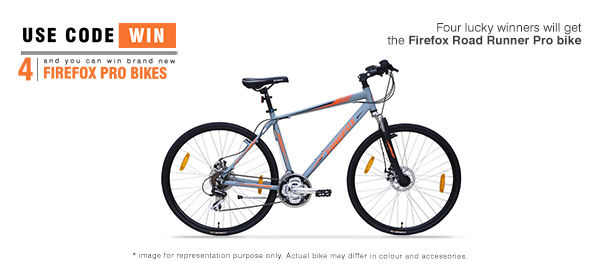 It's cool, it's fast and it's for you. Get into India's most popular fitness routine in complete style.
3. Five lucky winners: Firefox Voya Bike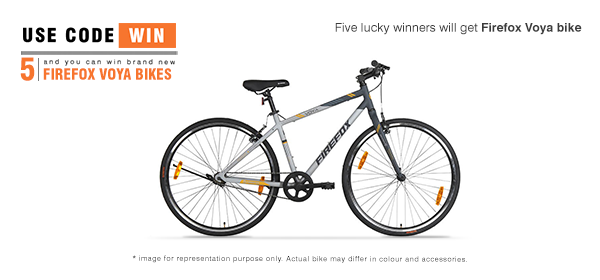 Leisure cycling or fitness demands, everything gets covered in the Firefox Voya. Get set to chase your new fitness goals.
4. Thirty Bros will get: LEAF BASS II - Bluetooth Headphones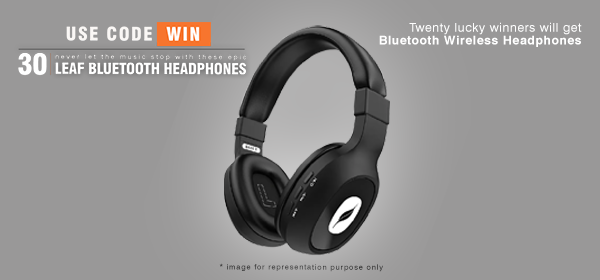 Because life is too short for bad headphones.
5. EVERYONE: gets a Cashback of ₹300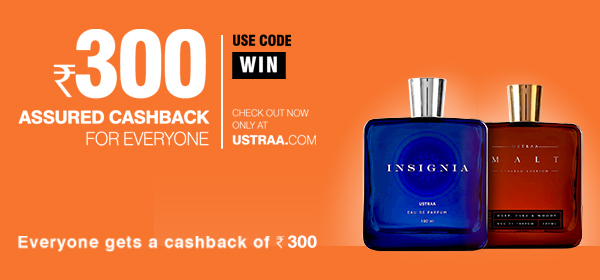 When we say everybody wins, we mean it.
6. How can you take a part in this contest?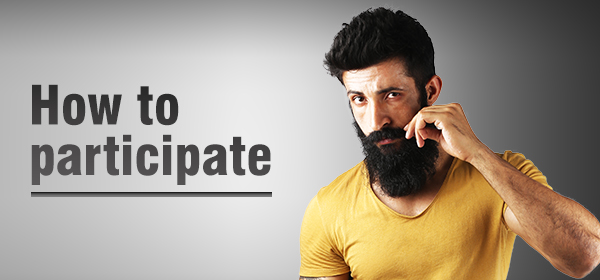 The invoice number is also your lottery ticket number. Keep the invoice either by mail or the printout that goes with every order.

Rest of the prizes will be given on a lucky draw basis.
7. How do we choose the winner?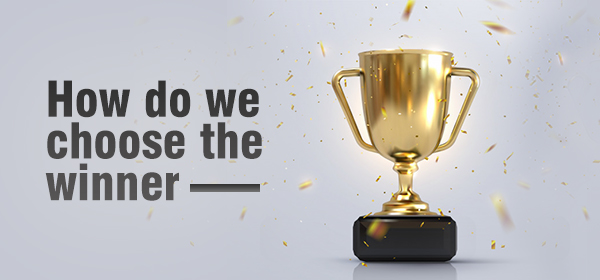 Your unique order id will be the number we will use to short list your entry. Once the contest period is over we will randomly pick out all the winners. USTRAA Team Representative will draw out the numbers to pick the relevant winners. The winners will be announced on our social media platforms. So, sit tight and buy as often to improve your chances.