How To Use Beard Trimmers - Complete Guide for Ustraa Trimmer | Ustraa
USTRAA Beard Trimmers are specifically designed to give you a smooth trimming experience so that you can not only maintain your beard but can also try out all the new styles anytime you want.
1. Charge the Trimmer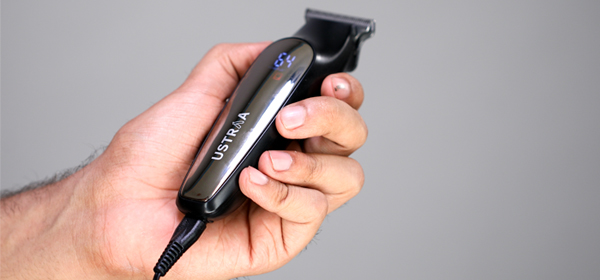 Charge the trimmer with the provided charger and adapter only. USTRAA Beard Trimmers take only 60 mins for full charging and come with a long lasting 600mAh Li-ion battery.
2. Choose the comb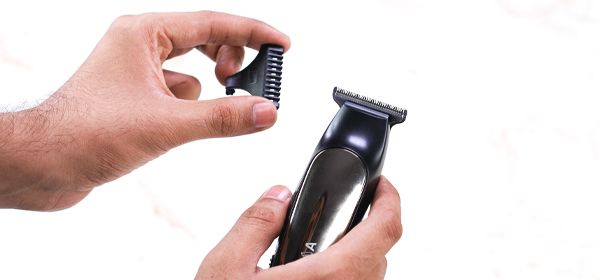 USTRAA Beard Trimmers come with 3 different length combs which you can use as per your choice. Pick the largest one (4mm) if you don't want to trim down your beard much and use the shorter combs (2mm-3mm) if you want shorter beard. To lock the comb, push it behind the blades where the lock is. Push the lock to remove the combs.
3. Trim UP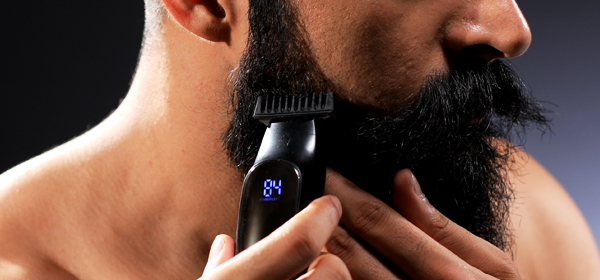 Move the trimmer in the direction against the growth of your face hair. The hair on your face grows in the downward direction, so you should use the trimmer in upward motion. Trim in this manner on your face and neck. With high grade combs and a superior comb lock you will get a consistent trim throughout.
4. Pick your style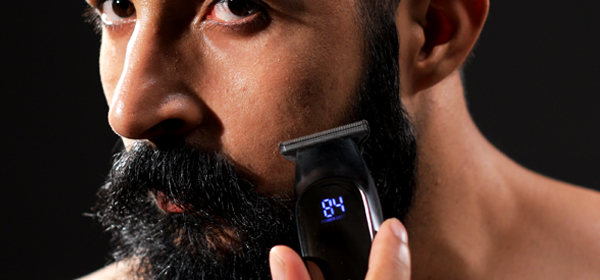 If you're going for a cleaner look, the USTRAA Beard Trimmer can also give you a close shave-like experience. Once you've trimmed the longer hairs of your beard, you can remove the comb and trim with the blades of your trimmer. This will also help you clean out any stray hairs.
5. Clean the trimmer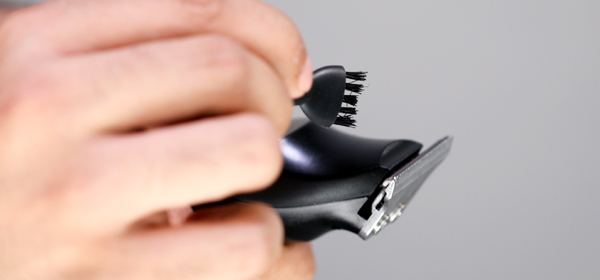 Keep the trimmer away from water and brush away any hair from the trimmer blades. The combs can be washed simply with water and dried with a cloth.
6. Oil the trimmer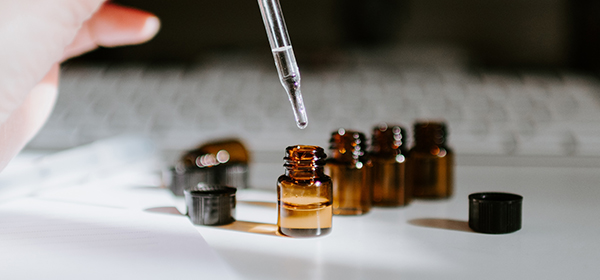 Putting a few drops of oil regularly ensures your trimmer is working properly for a long time. USTRAA Beard Trimmers come with an oil indicator that tells you when you need to add oil to the blades for their proper functioning. Before oiling, use the brush provided in the pack to clean out any hairs/dust in the blade. Put a few drops of oil provided in the pack on the blade and then run the trimmer for 15-20 seconds.